Diabetes Care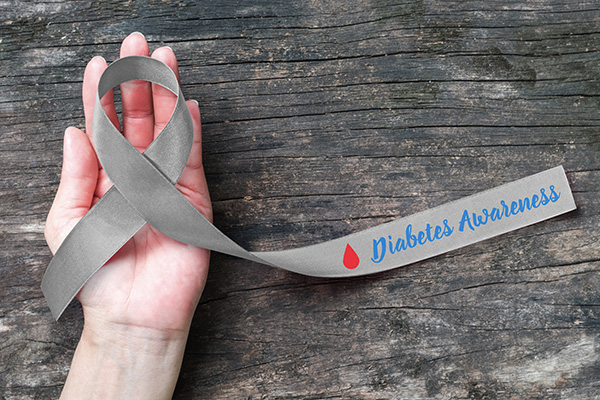 An in-home personal care aide gives peace of mind for those with diabetes. Our caregivers provide support and assistance to Diabetic patients and their families. Diabetes patients who would benefit from in-home care are those with frequent hospital admissions, diabetic ulcers or memory issues. Our caregivers assist with:
Medication monitoring and reminders
Identifying symptoms of low or high blood sugar levels
Encouraging exercise
Reminders for good hygiene habits to include oral care
Light housekeeping
Getting help in an emergency situation
Our Caregivers can prepare meals for you in accordance with meal plans set by a doctor (e.g. low sodium, low cholesterol, low fat, vegetarian, or vegan), promote healthy skin care, take you to doctors appointments, and help with healthy food choices and encourage exercise. By giving you the daily help you need, in-home personal care aides can also help you ease the stress that comes with managing diabetes, stress can raise insulin resistance and lead to high blood sugar levels. In-Home care offers a solution to lessen the impact the disease has on one's health and well-being.
Keeping in mind every case of diabetes is unique, Virginia Kares Home Care Services works hand in hand with your health team and family members to keep you on track with your health plan.
Part of our caregivers' job is to help you stay on track by maintaining good eating habits as well as shopping for the right foods, while being there for supervision,, reminders on checking blood sugar levels and taking medicines.
Let Virginia Kares Home care Services be the ones to help you have a comfortable quality life in your own home!
We here at Virginia Kares
Home Care Services would like to give you a few Diabetes Fast Facts
More than 34 million
people in the United States have diabetes, and 1 in 5 of them don't know they have it.
More than 88 million US
adults—over a third—have prediabetes, and more than 84% of them don't know they have it.
In the last 20 years, the number of adults diagnosed with diabetes has more than doubled as the American population has aged and become more overweight or obese.
Learn More
Virginia Kares Home Care Services strives to provide quality personal in-home care services to you or your loved one with a wide variety of circumstances and needs. If you feel that you or your loved one may benefit from personal in-home care services, contact us for a free phone consultation today. Or call for more information on personal in-home care services, including Long term care (LTC)insurance, private pay, Veterans aide attendant, Homemaker/home aide, homeward bound and Medicaid.
Client Says
Testimonials

"Great Service" Current Patient

"I am very pleased with your company and the care I get" Steve.

Michelle has been great to work with and Mama has best caregiver ever. Debbie is very caring and attentive to Mama's needs.

We are very satisfied with the care that is received. We don't regret changing care giving agencies to Virginia Kares. Thank you for being professional and attentive.

Very satisfied with the care I'm receiving. Diane

I'm very pleased with Virginia Kares. They help me out a lot. I'm thankful that I can call on them when I need them.

You guys are awesome the best company I have worked for. It's like we are family. Thank you guys for everything.

Excellent company to work for. Everyone is ready to sit down and talk about and resolve any problems that caregivers and/or clients has.

Overall the best company I've worked for. Y'all truly care about your staff and clients. Michelle is an absolute god send to us aides. She makes our lives so much easier and y'all are blessed to have her!