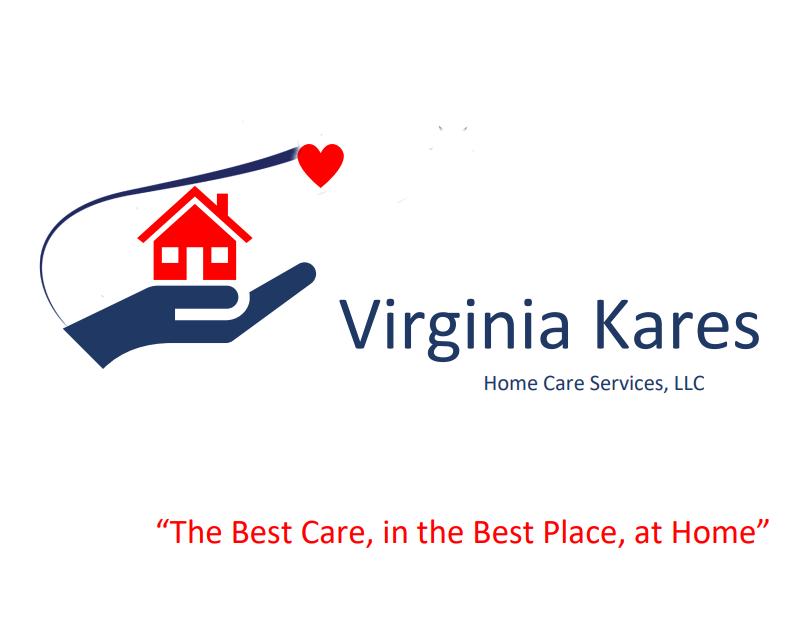 Funding Programs
Paying for Home Care
If you are considering in-home care for your loved one, you probably have a lot of questions about how to pay forIn home personal care. Virginia Kares home care is here to help you find the best options based on your situation.
What are some of the ways we might pay for in-home care? Good news is there are serval ways to pay for you love your need Care.
Here are several ways to consider when you need help paying for in-home person care.
Some options include:
Private Pay
Long-Term Care insurance (LTCi)
Life insurancepolicies with rides for end of life in them.
Veteran's Affair benefits
A home equity loan
Reverse mortgage
Medicaid, PACE
We will briefly address each of these.
Private self-pay – At Virginia Kares Home Care Services we have competitive pricing for self-paying individuals andis the most widely accepted payment. Typically, non-medicalin-home personal care services are paid out of pocket or by the family members as a combined team effort. Your family is like many others: surprised, shocked,and even disappointed to discover that Medicare does not cover non-medical, in-home care services.
long-term care insurance – Unlike traditional health insurance, long-term care insurance is designed to cover long-term services and supports, including personal and custodial care in a variety of settings such as your home, a community organization, or other facility.
Long-term care insurance policies reimburse policyholders a daily amount (up to a pre-selected limit) for services to assist them with activities of daily living such as bathing, dressing, or eating. You can select a range of care options and benefits that allow you to get the services you need, where you need them.
The cost of your long-term care policy is based on:
How old you are when you buy the policy.
The maximum amount that a policy will pay per day.
The maximum number of days (years) that a policy will pay.
The maximum amount per day times the number of days determines the lifetime maximum amount that the policy will pay.
Any optional benefits you choose, such as benefits that increase with inflation.
If you are in poor health or already receiving long-term care services, you may not qualify for long-term care insurance as most individual policies require medical underwriting. In some cases, you may be able to buy a limited amount of coverage, or coverage at a higher "non-standard" rate. Some group policies do not require underwriting.
If I am a Veteran can I apply for any benefits that will help cover Inhome personal care costs? YES! Veteran's Affair has several program's that would help pay for in home personal care.
Aide & Attendance Benefit
Wartime veterans and their surviving spouses, 65 years and older, may be entitled to a tax-free benefit called Aid and Attendance provided by the Department of Veteran Affairs.
The Benefit is designed to provide financial aid to help offset the cost of long-term care for those who need assistance with the daily activities of living such as bathing, dressing, eating, toileting, and transferring.
Eligibility Requirements
Must have served at least 90 days of active duty with at least one day during a period of war.
Must have anything other than a Dishonorable discharge.
A surviving spouse must have been married to the veteran at the time of his passing.
Must require the assistance of another person to perform some of the daily activities of living.
Must meet income and countable asset criteria established by the VA. Must be 65 years and older or totally disabled.
Eligible Periods of War
World War II: December 7, 1941 – December 31, 1946, inclusive. If the veteran was in service on December 31, 1946, continuous service before July 26, 1947, is considered World War II service.
Korean conflict: June 27, 1950 – January 31, 1955, inclusive.
Vietnam era: The period beginning on February 28, 1961, and ending on May 7, 1975, inclusive, in the case of a veteran who served in the Republic of Vietnam during that period. The period beginning on August 5, 1964, and ending on May 7, 1975, inclusive, in all other cases. (Note: From February 28, 1961 to Aug 4, 1964, vet must have boots on the ground.) Persian Gulf War: August 2, 1990, through date to be prescribed by Presidential proclamation or law.
A Homemaker or Home Health Aide
Feeding and bathing another person can be incredibly stressful, physically tasking, and time-consuming for you. Often, taking care of a Veteran's needs leaves no time for you to take care of your own needs. The Homemaker and Home Health Aide Program is designed to help a Veteran with personal care needs. Your local VA medical center can help arrange for a home health aide who will come to your home on a regular schedule to allow you time to take care of your own needs. Caring for yourself helps you stay strong for yourself and the Veteran you care for. is a trained person who can come to a Veteran's home and help the Veteran take care of themselves and their daily activities. Homemakers and Home Health Aides do not send nurses, but they are supervised by a registered nurse who will help assess the Veteran's daily living needs. this program is for Veterans who need in home personal care services and help with activities of daily living. This program is also for Veterans who are isolated, or their caregiver is experiencing burden.
Homemaker and Home Health Aide services can be used in combination with other Home and Community Based Services. Services may vary by location. Homemaker Home Health Aides work for an organization that has a contract with VA. Homemaker or Home Health Aide services can be used as a part of an alternative to nursing home care, and to get Respite Care at home for Veterans and their family caregiver. The services of a Homemaker or Home Health Aide can help Veterans remain living in their own home and can serve Veterans of any age.
Respite Care
As a Family Caregiver, it can be hard to find time for a much-needed break from your daily routine and care responsibilities so that you have some time for yourself. Respite is time for relaxing and renewing your own energy, and respite care can provide you with the time to do that. If a Veteran requires a Caregiver, you are eligible to receive up to 30 days of respite care per year. The care can be offered in a variety of settings including at your home or through temporary placement of a Veteran at a VA Community Living Center, a VA-contracted Community Residential Care Facility, or an Adult Day Health Care Center. Respite care may also be provided in response to a Family Caregiver's unexpected hospitalization, a need to go out of town, or a family emergency. Staying strong for your Veteran means staying strong yourself. By taking an opportunity to be refreshed through respite care, you may be amazed at how your fresh outlook will help you and your Veteran.
Need Help?
Your local Caregiver Support Coordinator is a licensed professional who can support you by matching you with services for which you are eligible and providing you with valuable information about resources that can help you stay smart, strong, and organized as you care for the Veteran you love. Call VA's Caregiver Support Line at 1-855-260-3274 to learn more about the support that is available to you and for assistance connecting with the Caregiver Support Coordinator at your local VA Medical Center.
How can I use my life insurance to help pay for long-term care?
There are several ways to use a whole (universal) or term life insurance policy to pay for home care, including cashing in your policy at face value, "surrendering" it for a predetermined amount, or selling it to a settlement firm for a cash value. You may also take advantage of "Accelerated Death Benefits," which permit you to cash in your policy for a monthly benefit of one to two percent of the cash value, up to 50 percent of the policy's total value, to pay for home care. Finally, you may be able to convert your policy into a long-term care benefits plan, which provides monthly payments toward home care without affecting Medicaid eligibility. In many cases, you or your loved one will have to pay taxes on the income derived from the sale or surrender of the policy. Cash from life insurance benefits may also affect other program eligibility such as Medicaid. In some cases, there are no restrictions on the home health aide you hire for long-term care.
Does LTCi pay for in-home care?
LTCi is an additional insurance policy that specifically covers long-term care costs. There are two different kinds of long-term care insurance: tax-qualified and non-tax-qualified. Tax-qualified insurance payments count as a deductible medical expense but may have stringent requirements that must be met prior to opening a claim. Non-tax-qualified policies are not deductible, but you may be able to open a claim without meeting criteria depending on your medical condition. Upon opening a claim, you may encounter a waiting or "elimination" period. This is typically a period when you are responsible for paying your long-term care costs out of pocket prior to being eligible for reimbursement.
Depending on the carrier and plan, an LTCi policy may reimburse a daily amount for nursing home care, and a percentage of that daily benefit for in-home care. Since in-home care is typically less expensive than nursing home care, your out-of-pocket costs may be the same regardless of whether you choose a nursing home or the comfort of receiving care in the home. Shop carefully and make sure you understand the policy before making a purchase. You need to make certain that it will meet your expectations if you need long-term care at some point.
Can a home equity loan or reverse mortgage be used to pay for home care?
If you have equity in your home and a source of income, perhaps through investments or retirement savings, a home equity loan is one option to pay for home care. If you are 62 or older, and on a fixed income, a reverse mortgage lets you tap into your home equity to pay for home care. Under this scenario, you would be granted a loan from the bank based on the equity in your home. You don't have to pay that money back until you sell the home or die. You must still pay property taxes, insurance, and interest on the reverse mortgage. It's important to remember that tapping into your home's equity to pay for home care can create challenges if you want to sell your home or can reduce the inheritance for your surviving family members.
Home owners can never owe more than their home's value
Lenders cannot force seniors out of their homes
Loans become due when the last borrower sells the home, moves out of the home for 1 year or passes away
Reverse mortgages does not affect one's Medicare or social security benefits but can potentially impact Medicaid eligibility.
Reverse mortgage can be re-financed; therefore a down real estate market should not be a consideration factor
There is no restrictions on how the money can be used
A reverse mortgage is a special type of home equity loan that allows you to receive cash against the value of your home without selling it.
For most reverse mortgages
You can choose to receive a lump-sum payment, a monthly payment, or a line of credit
There are no restrictions on how you use the remainder of the money
You continue to live in the home and you retain title and ownership of it
You are also still responsible for taxes, hazard insurance, and home repairs
However, you do not have to repay the loan as long as you continue to live in the home.
Instead, the amount you owe, based on loan payouts and interest on the loan, becomes due when you or the last borrower, usually the last remaining spouse, dies, sells, or permanently moves out of the home
To qualify for a reverse mortgage
You must be age 62 and older
Unlike a traditional mortgage, you do not have to provide an income or credit history to get the loan.
The home must be your primary residence.
How to apply: You must meet with an approved reverse mortgage counselor before you can start the loan process. These counselors can help you decide whether a reverse mortgage is right for you.
Does Medicaid pay for home care?
Medicaid is jointly funded by the federal and state governments, and eligibility is determined at the state level. Medicaid may help pay all or a portion of your home care costs if you meet eligibility requirements based on your finances and your physical health. If your income or assets are too high for you to qualify for conventional Medicaid, you may qualify for one of Medicaid's Home and Community-Based Services (HCBS) "waiver" programs. The maximum allowable assets to qualify for an HCBS program is higher, as the program is designed to help seniors "age-in-place" longer and to keep individuals out of nursing homes for as long as possible. Go to www.benefits.gov, and search under your home state to find out if you qualify for Medicaid or an HCBS waiver program.
Can I use Medicare to pay for in-home personal care?
Medicare Parts A and B cover some aspects of in-home care, such as skilled nursing care, physical therapy, speech-language therapy, or occupational therapy through a certified home health agency. This is typically associated with an episode of care. Medicare typically does not cover long-term home care, such as services provided by a home health aide.
What is PACE and how can it help me pay for in-home care?
PACE The Program of All-Inclusive Care for the Elderly (PACE) is a Medicare and Medicaid program designed to help seniors age-in-place. If you are 55 years or older, are currently receiving Medicare or Medicaid benefits, and are in need of long-term care, you may qualify for PACE if it is available in your community.
Funding Options
One of the most common questions we receive is: Are there any programs available to help pay for non medical Home
Care Services?
Answer: There are some programs available for eligible clients. Here are the most common ways Home Care services are funded.